Home Made Cabinet from 1982 Wood Shop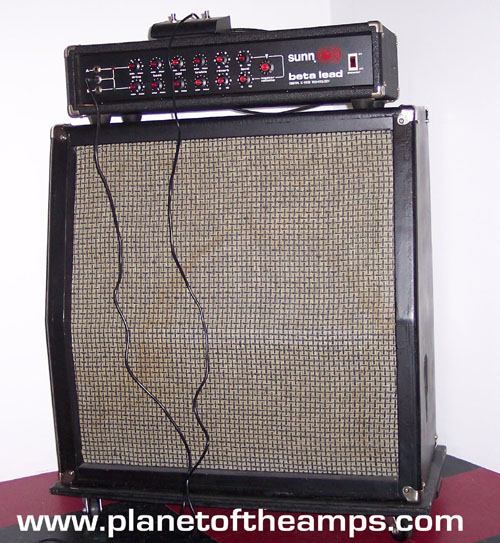 1982 woodshop project. This 4x12 cabinet was made by the owner of ELECTRIC AMP, USA
when he was a kid.
A woodshop project from Birch Ply, Alder and an Original Marshall grill cloth that was purchased
used from the back room guitar repair bench at Music World for $40 dollars.
No plastic, no staples, no wheels attached, sound familiar??
This cabinet had a twin which was later sold to a teenage bandmate.
Loaded originally with Celestion Green Back speakers they were removed in the early 90's
and some rebuilt G12-75's originally blown by Kurt Cobain were purchased from that
same dude that sold the grill cloth 10 years prior.


This cabinet tested about 250 MATAMP Amplifiers during the MATAMP USA import era.
No rattles or glich, just massive speaker projection.
The paint was a oil base marine grade in black black Touch up is easy with spray.


The gouge on the right side of the cab is where a hatchet hit that
was thrown across the room one night intended to hit the drummer.
It bounced off the drum set and carved a chunk out of the cab.
The "build it right the first time" attitude goes a long way back as we can see here.
The guys at ELECTRIC AMP USA have been at this wild dog loud guitar and bass thing a long time.
It is good to see a company out there that is owned by dudes that grew up playing gear.
all rights reserved - www.planetoftheamps.com