2017 ~ MATAMP UK adverts "GREEN" Matamp amps for sale online!
Only to become an immediate Craigslist.com item for sale in the USA.

---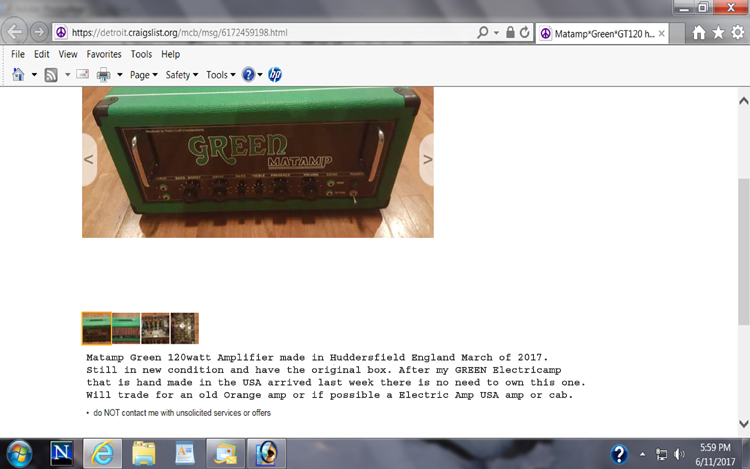 This amp arrived in Michigan in June of 2017.

CRAIGSLIST Detroit Michigan June 2017. Brand new Matamp Amp Unit made May of 2017 in England.
For sale $2000 US Dollars. Amp did not sell so it was sent to Spokane, Washington USA
for a credit toward another GREEN Amp made by Electric Amp USA.
This dude compared his EA-USA GREEN Electricamp MV-120 to this UK amp,
both made in May of 2017.
"No comparison = FOR SALE, hand made sorcery amp v.s. assembly line generic tone amp!"
Expensive lesson fueled by online social media hate group "FAKE NEWS" that turned out with a good ending.
EA-USA MV-GZ51 was made for this individual in Michigan to go next to his
GREEN Electricamp USA MV-120.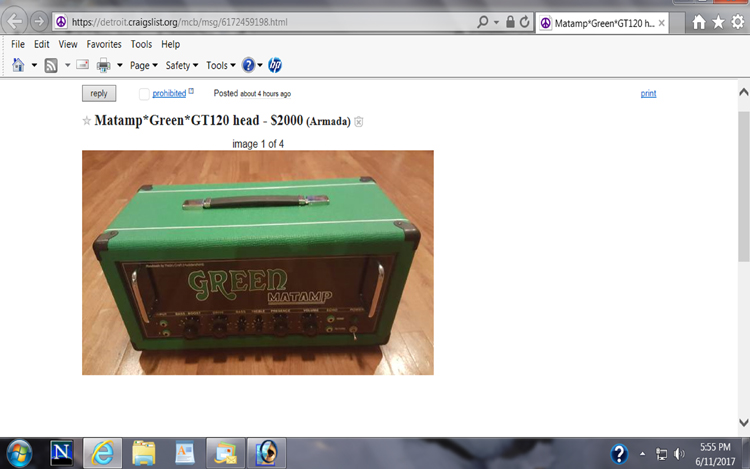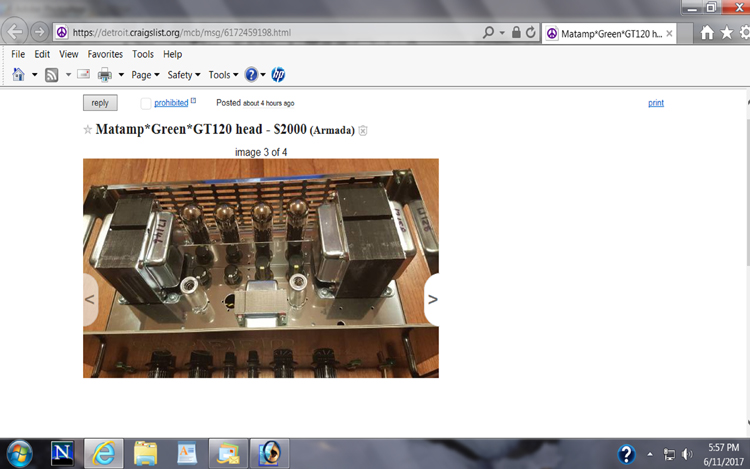 ---
All rights reserved November 22, 2003 - 2018 ~ www.planetoftheamps.com
Images and Content Use by Authorized USA License Only
info@planetoftheamps.com