If you don't want to Stand Behind our US Troops, feel FREE to Stand in Front of Them.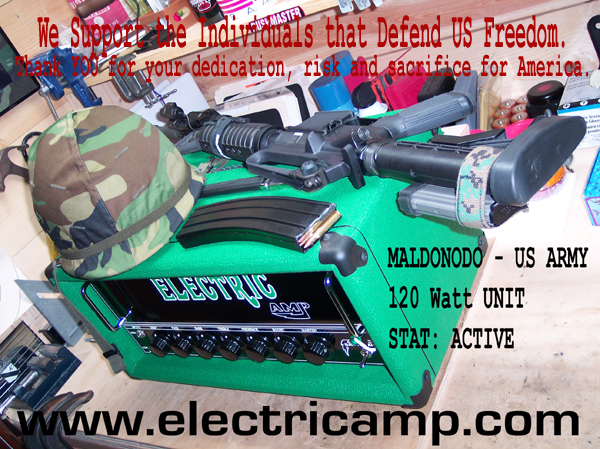 Alot of Guitar Players become US TROOPS ! Alot of US Troops decide to pick up the Guitar !
ELECTRIC AMP 120watt EL34 Master Volume Unit
for
HIGINIO MALDONADO - US ARMY - Active in IRAQ 2005 - Current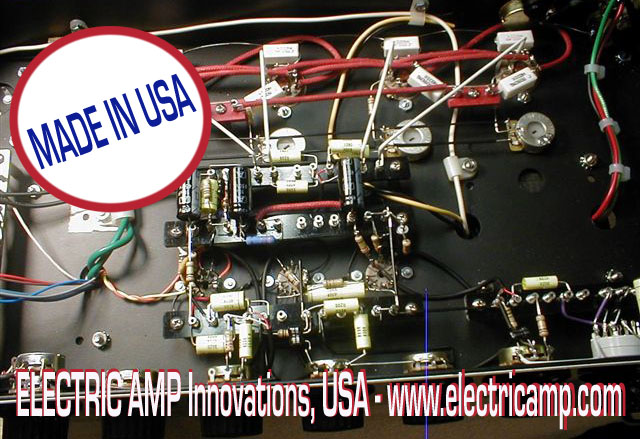 ELECTRIC AMP, USA is serious about Military Grade Spec Tube Amplification beyond the durable limits
of Pro Audio.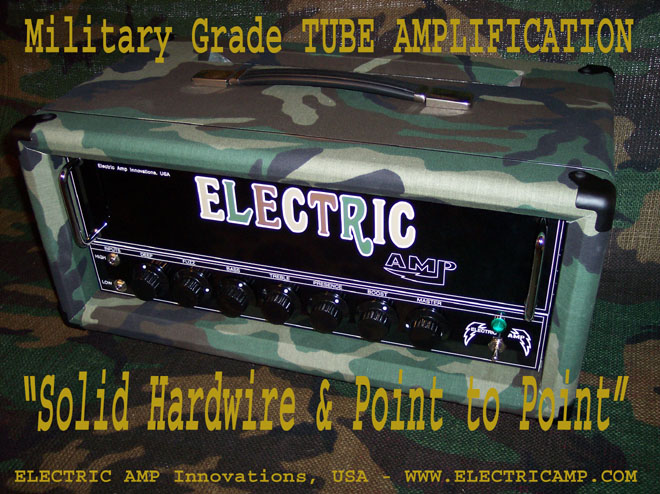 EA-USA Master Volume Unit - Custom Amp sleeve in GI - M65 Woodland Camo & Custom Camo Logo.
all rights reserved - www.planetoftheamps.com