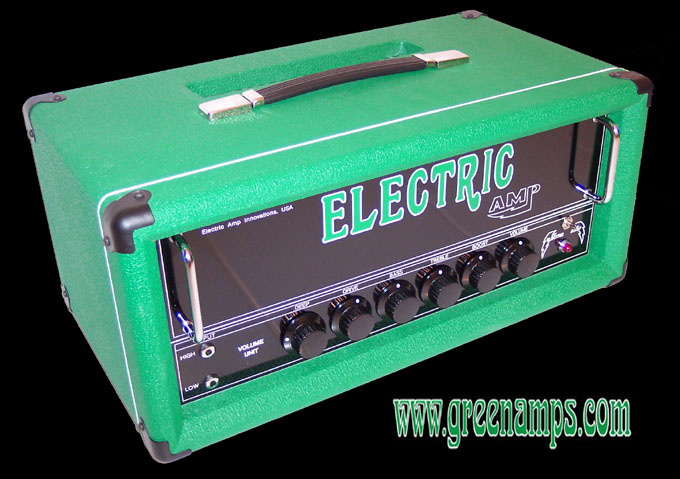 The ELECTRIC AMP VOLUME UNIT: Basic 6 KNOB non master VOLUME UNIT. Bass or Guitar applictions.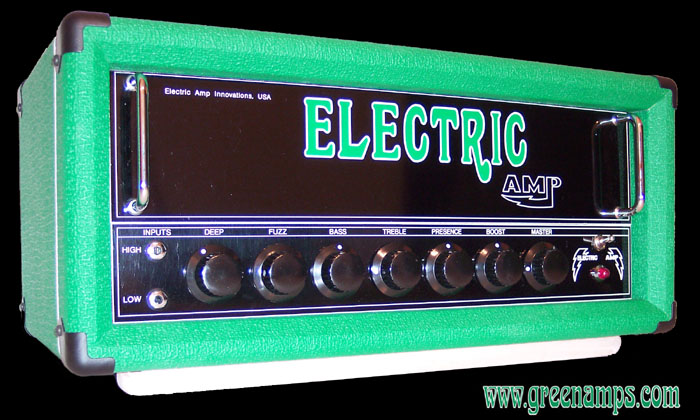 MASTER VOLUME UNIT from ELECTRIC AMP Innovations, USA. These units deliver the FUZZ!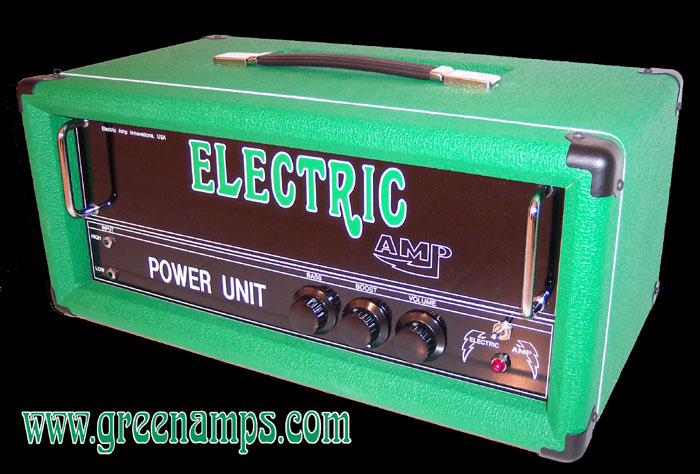 ELECTRIC AMP Innovations, POWER UNIT. Used for SLAVE Power, or as the PRIMARY Amp for guitar, bass, & pa's.
If you have speakers, these amps will put sound through them. After playing it, we said "what do it don't do"!
Hand made Point to Point True Military assembly, Sozo and JJ caps, Svetlana Tubes, Mercury Magnetics Transformers
and everything mounted on a chassis made of real steel that is powder coated in green to match it's vinyde.
The ALVA of AMPS.... Any of these units will drain your pool and hang ten.



all rights reserved 2004 - www.planetoftheamps.com