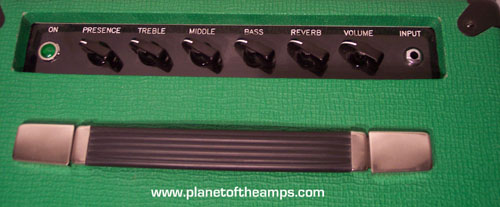 Converted to act like a GT [graphic tube] type EQ with REVERB.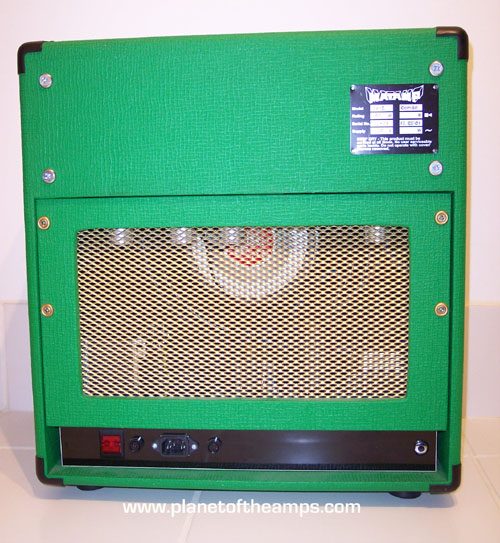 Back of the 1x12.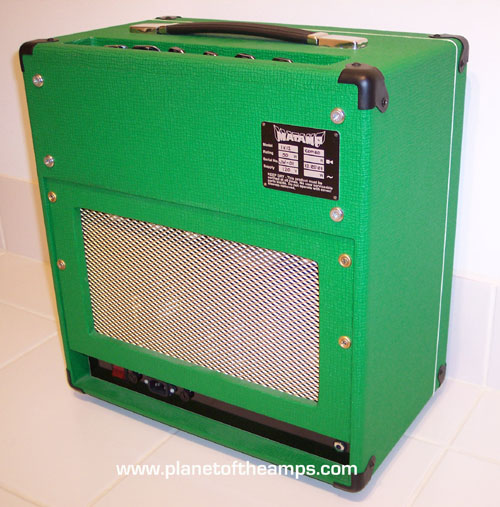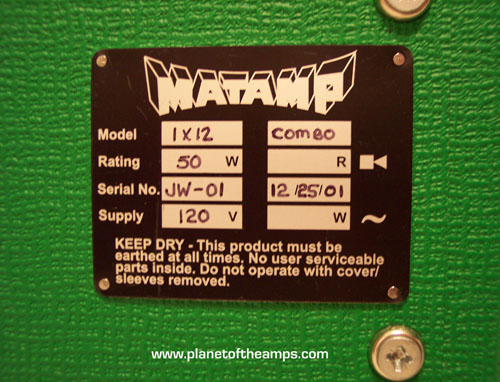 Joel Wheeler -01 ~ Made December 25th, 2001
This is the only one like this ever built.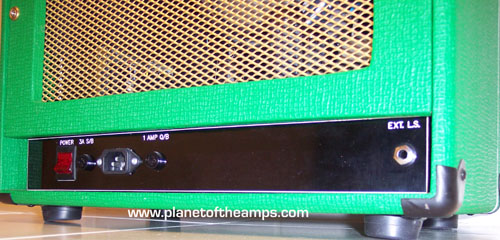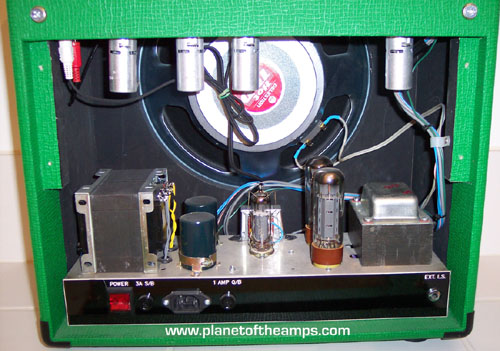 Cool little chassis of a good gauge of stainless steel. The amp final speaker choice
was the China Made CELESTION Hot 100.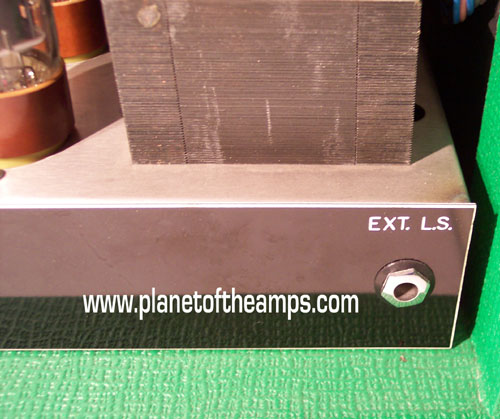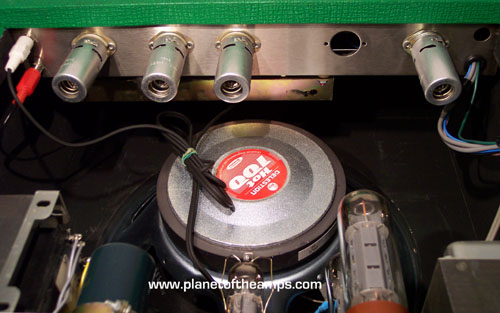 Hot 100 under the EQ and reverb tank.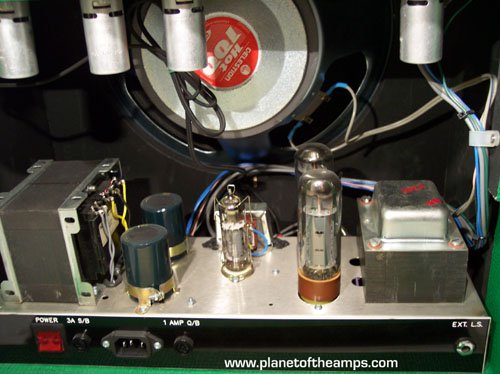 2 EL34's and a transformer change after testing many configurations
the amp came to life in good fashion.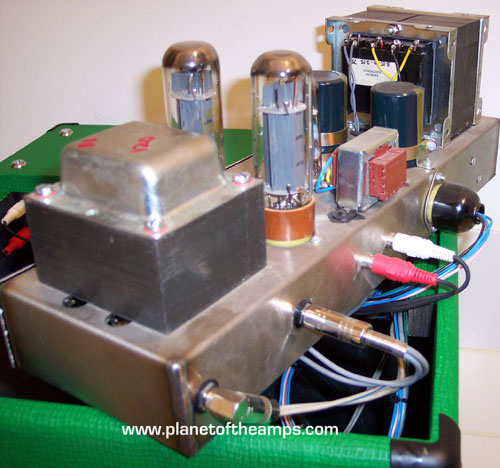 Placement was changed under the chassis to accomplish a humm free frequency.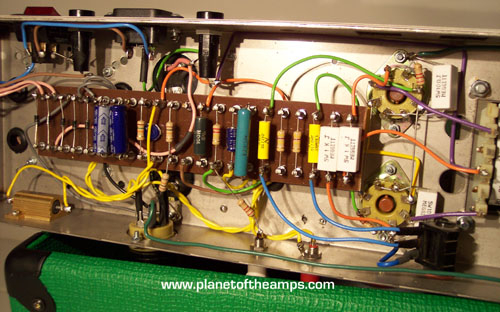 The only hardwire turret board amp with no PC's to ever have the Matamp
name on it from 1994-2001. The next era of Matamp UK amps were turret track
type construction on Ashdown Chassis.