"2 CHAN GREEN Make Fuzzy Guitar Simple"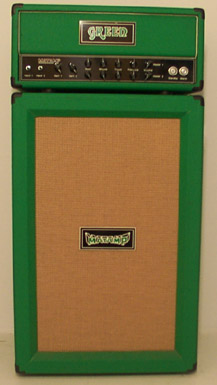 Green 2 Channel Matdowne - Push-Button - O - Matic !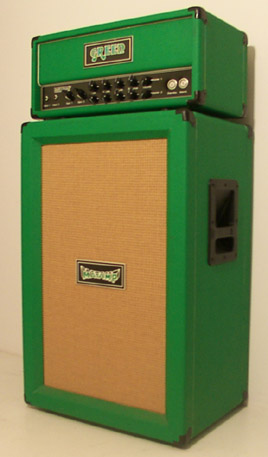 The most slender "one off" 2x12 Vertical cab ever seen, fit this unit nice!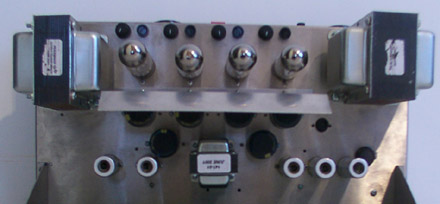 Huddersfield England - Matamp 2 Channel on Ashdowne Format Experimento !?
The Transformer Tube Sandwich served Hot in a Box !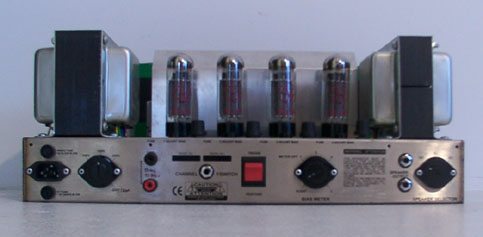 At the time, MATAMP USA was told by the UK, "This is what the future MATAMP's will look like."
It turned out, these were the only two to look like this, and the changes never stopped.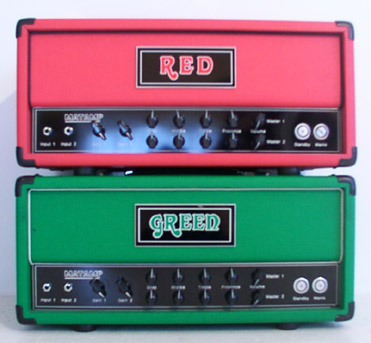 It's Red Twin was equally as awesome and build.
Notice the push button on/off and standby.
Seperate EQ settings for each channel.
It was an Ashdown layout and chassis with Matamp UK cosmetics.
Gritty and Loud, these units have a wild range.
Familiar Mesa-boogie, PV5150, and British tone simulation ranges are
achieved with these units. Many orders were placed for these type of amps,
however these were the only 2 ever delivered to the USA. The amps of the
next generation MATAMP UK were "circuit switching" amp tone channels rather than
2 Indepenent true channel switching amp unit formats.
all rights reserved - www.planetofheamps.com