J E F F H A N N E M A N
32 YEARS OF SLAYIN'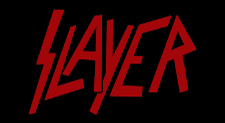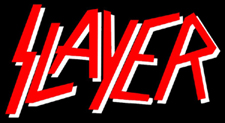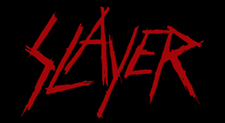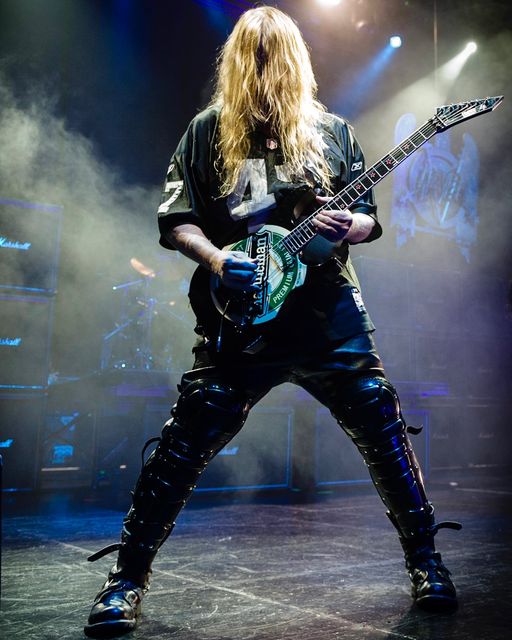 JEFF HANNEMAN
BORN: Friday January 31st, 1964 ~ Oakland, CALIFORNIA
DIED: Thursday May 2nd, 2013 ~ Hemet, CALIFORNIA
~ 49 YEARS & 91 DAYS of LIFE ~
~ 32 YEARS OF SLAYER, SLAYIN' ~
Jeff Hanneman's Heavy Riffs On The Guitar Impacted Music Like A Neutron Star.
Eternally Leaving Each Of His Song's Weight At One Hundred Million Tons on EARTH....
His Influence On Music, Sound & Method, Reigns F o r e v e r !!!!!! !!!!!! !!!!!!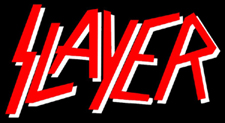 "The Riff Fuhrer"
1981 - 2013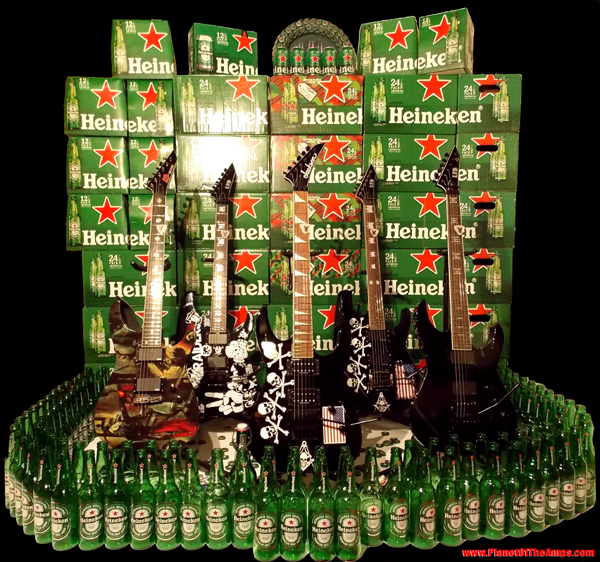 JEFF HANNEMAN TRIBUTE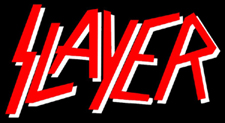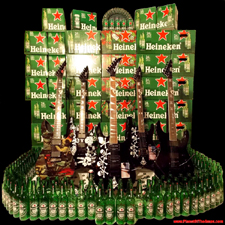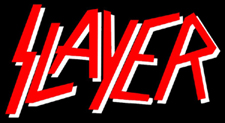 ---

JEFF HANNEMAN
~ GUITAROGRAPHY~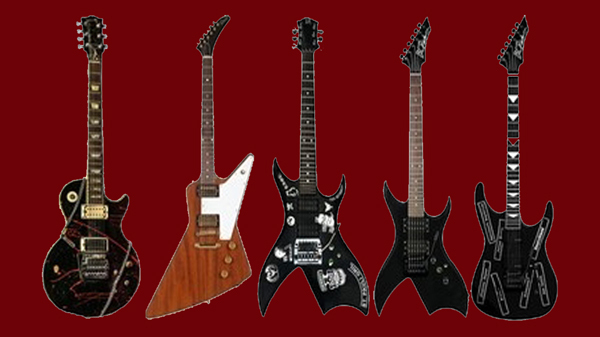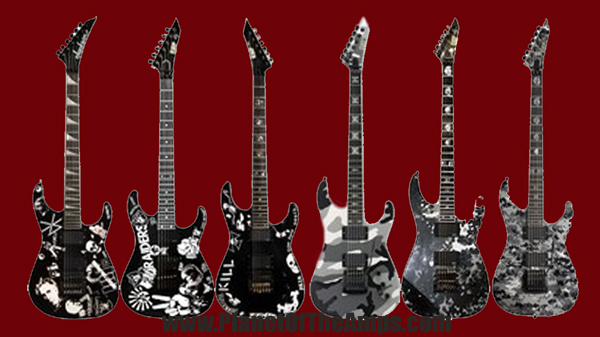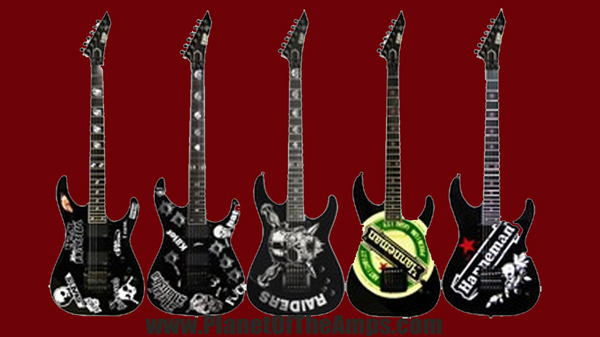 HANNEMAN's SIXTEEN
---

1981 to 1985



19XX GIBSON Les Paul Standard [ BLACK ]
SHOW NO MERCY Recordings
HELL AWAITS Recordings

---

1983 to 1985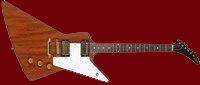 1976 GIBSON EXPLORER
Early Days of SLAYER Live Shows

---

1985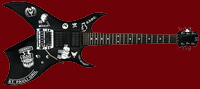 B.C. RICH BICH 3x3
REIGN IN BLOOD Recordings

---

1986



B.C. RICH BICH 6 IN A ROW
1986-1987 REIGN IN BLOOD TOUR

---

1987



B.C. RICH GUNSLINGER
"Prinz Eugen"
First Guitar with EMG Pick-UPS

---
1988 - 2001



JACKSON SOLOIST
"PUNK ROCK"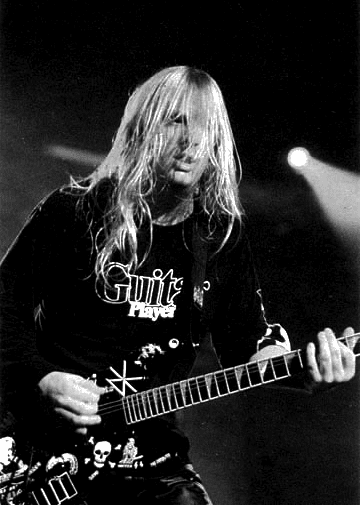 13 YEARS of SLAYER SLAYIN'
~Jeff Hanneman's Most Slayed Guitar~
SOUTH OF HEAVEN / JULY 5th, 1988
~
GOD HATES US ALL / SEPTEMBER 11th, 2001
This Guitar was used on all Records & Live Events for 13 Years.
Jeff's Jackson was destroyed during the "Bloodline" video production in 2001.

NOTE: JEFF HANNEMAN's GUITARS Provided by ESP/LTD
Specifically Replicated Jeff Hanneman's 1988 JACKSON SOLOIST.
Jackson Body with EMG Pickups
24 FRET NECKS / Various FRET INLAYS
Kahler Flatmount Tremolo Model No. 2315
Floyd-Rose Locking Nut.

---
1990

ESP / LTD RAIDERS
LIVE INTRUSION DVD
WAR AT THE WARFIELD DVD
---
1998

ESP / LTD KILL BLOODLINE
DIABOLOS IN MUSICA Recordings
BLOODLINE [ Video ]
WAR AT THE WARFIELD DVD
---
2004

ESP URBAN CAMO
X1 w/ SLAYER Eagle neck inlays
X1 w/ H Dagger neck inlays
STILL REIGNING DVD
---
2005

ESP Urban "Flecktarn" Camo
1976 German Military Camo Pattern
Totenkopf [Skull & Bones] / Lower frets
Sig Runes / High frets
---
2004

ESP DIGITAL CAMO
Digital Camo
Totenkopf [Skull & Bones] / Lower frets
Sig Runes / High frets
---
2004

ESP HATEBREED
Controversial Fretboard Inlays
12th SS Panzer Division "Hitlerjugend" insignia
combined with Sig Runes.
---
2005

ESP METAL MULISHA
Totenkoph & Sig Runes inlays on the fretboard
Killer Decals
Metal Mulisha & Bullet Holes
---
2006


ESP RAIDERS #2
Oakland Raiders Theme
Christ Illusion Recordings
---
2010


ESP HH
HANNEMAN-HEINEKEN
ESP Custom Shop Hand Made in Japan.
JEFF HANNEMAN's #1 Beer Choice was HEINEKEN
2011


ESP Totenkopf Blood Star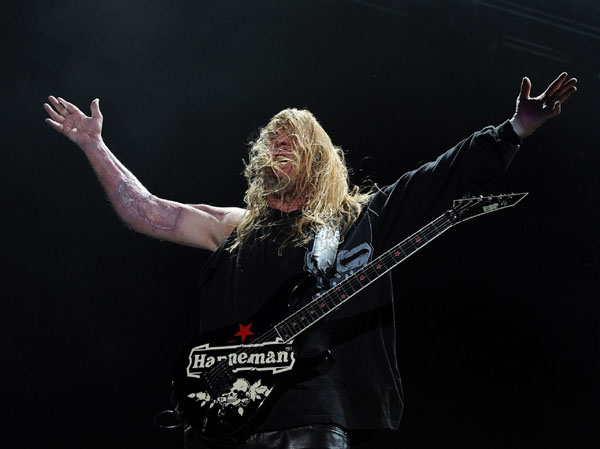 Jeff Hanneman used this guitar to play his very last performance.
Indio, California on April 23rd, 2011
SLAYER's Last Show with The Original Members:
JEFF HANNEMAN
KERRY KING
TOM ARAYA
DAVE LOMBARDO
---
.Jeff Hanneman's Guitar Strings:
Dunlop .009-.042 Strings
Jeff Hanneman's Guitar Picks:
Dunlop Tortex .73mm Triangle
Jeff Hanneman's Guitar Amps:
Marshall JCM800 2203 Amplifiers
Marshall JCM800 1960 Speaker Cabinets
Jeff Hanneman's Guitar SYSTEM/Effects:
Shure Wireless System
Eventide H3000S Harmonizer
Yamaha SPX-90 Effects Processor
Rocktron Super C HUSH
MXR Smart Gate
BOSS RGE-10
---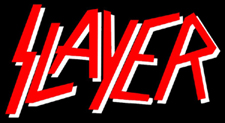 1981 - 2013
~32 YEARS~
JEFF HANNEMAN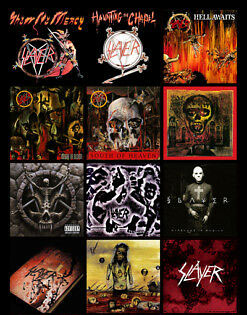 SHOW NO MERCY ~ December 3rd, 1983
HAUNTING THE CHAPEL ~ June 6th, 1984
HELL AWAITS ~ April 19th, 1985
REIGN IN BLOOD ~ October 7th, 1986
SOUTH OF HEAVEN ~ July 5th, 1988
SEASONS IN THE ABYSS ~ October 9th, 1990
DIVINE INTERVENTION ~ September 27th, 1994
UNDISPUTED ATTITUDE ~ May 28th, 1996
DIABOLUS IN MUSICA ~ June 9th, 1998
GOD HATES US ALL ~ September 11th, 2001
CHRIST ILLUSION ~ August 8th, 2006
WORLD PAINTED BLOOD ~ November 3rd, 2009
---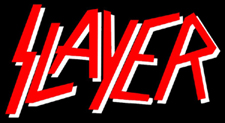 1981 - 2019
~38 YEARS~
KERRY KING
TOM ARAYA

---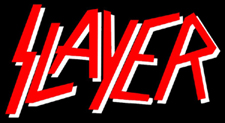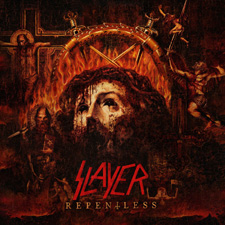 REPENTLESS ~ September 11th, 2015
KERRY KING
TOM ARAYA
PAUL BOSTAPH
GARY HOLT
---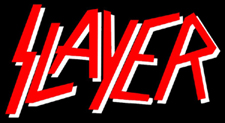 THE FINAL CAMPAIGN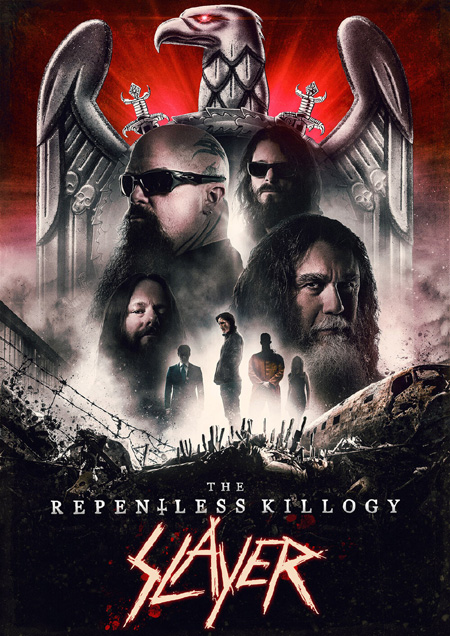 START: May 10th, 2018
END: November 30th, 2019
147 Shows Worldwide
6 YEARS, 6 MONTHS & 28 DAYS AFTER THE DEATH
of
JEFF HANNEMAN / GUITAR NEUTRON STAR
~2403 DAYS GONE PAST~
SLAYER played their last show in LA The Forum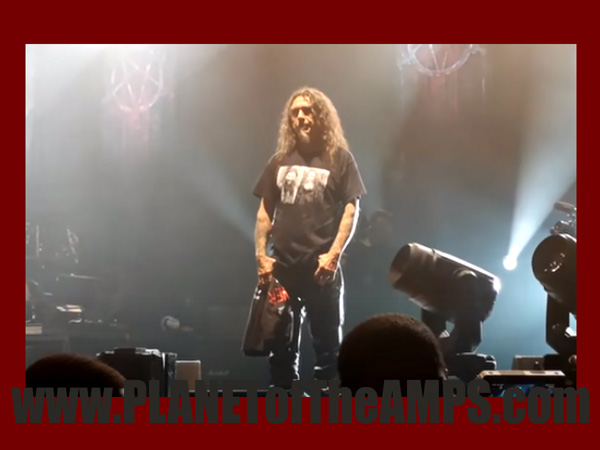 Tom Araya ~ SLAYER ~ FINAL SHOW
NOVEMBER 30th, 2019 Los Angeles, California
[CLICK IMAGE TO VIEW VIDEO]
---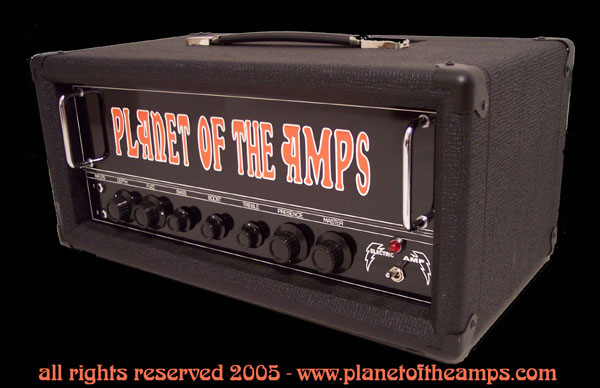 ---

All Rights Reserved 2021 ~ www.Planet Of The Amps.com
All Rights Reserved 2021 ~ WEST PRODUCTIONS ~ www.LOOKWEST.com