MATAMP USA 200 - HIGH ON FIRE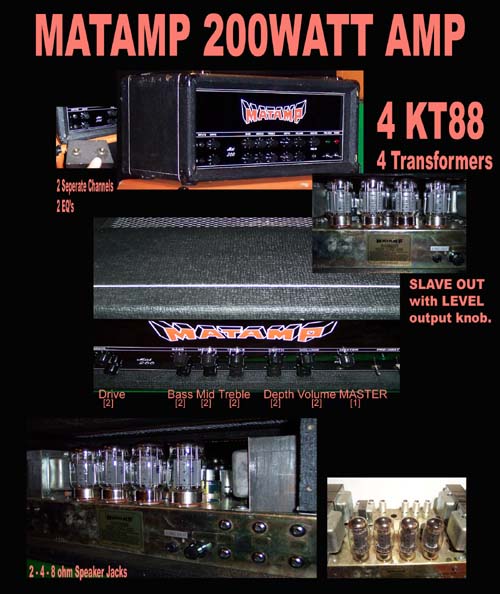 After George Rice departed HIGH ON FIRE , he traded in his tired blown amp back to MATAMP USA.
These images are the rebuilt final version of George Rice's MATAMP 200.
The original panel that this amp toured with HIGH ON FIRE with was white with a MATUSA CINEMA in Green.
The front panel was sold seperately to a dedicated fan.
This is after it's Global Travel, burn downs, crashes, beer lake drowning, and more.
Prior to restoration can be viewed in the review section.
all rights reserved - www.planetoftheamps.com