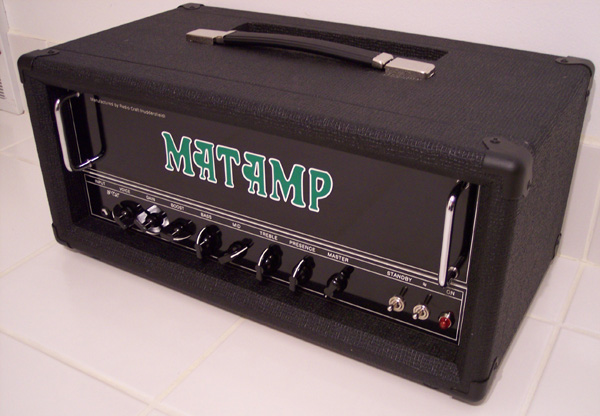 This was the chicken head knob era as the round knobs would not fit the Ashdown Chassis.
The EQ holes are lower, so the knobs would rub on the amp sleeve.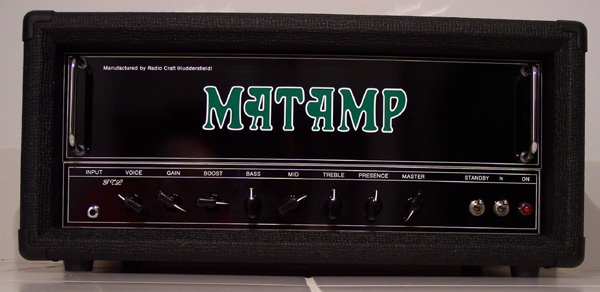 The USA Customer orfdered this MATAMP USA Font front panel and badge.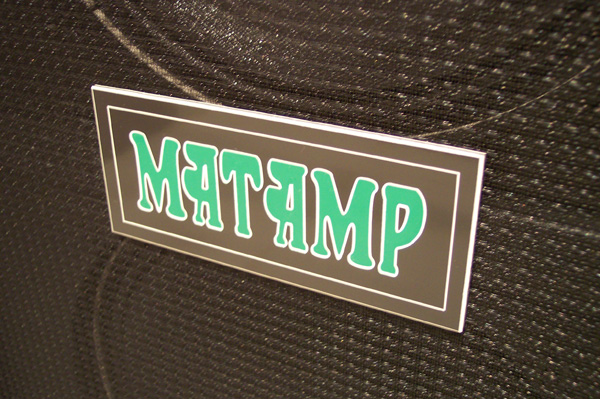 4 requests later the correct badges were sent. The unit was in storage in the USA for three months pending the correct engraved items to show. Each time some variant was sent from the UK so the wait continued. Details like this were typcall hassles for the USA. Toward the end of 2003
the custom ordered items began massive edits by the UK shop, which created several wait issues
for MATAMP USA as they diplomatically pursued to correct each production mistake for the
USA Customer's pre-paid custom order.
This was also the era when the UK cabs were constructed with a glued and staple gun assembly.
Alot of issues and re-inforcement, replacing broken headed screws from sloppy rear panel
installs with a power driver, and much more were fresh out of the box ha$$les from the UK.
Eating cabinet expenses was costly to MATAMP USA.
Upon refab completion and archive of this very cabinet's production errors, MATAMP USA Ceased UK Production of speaker cabs and this 2x12 was the last speaker cabinet imported by MATAMP USA.


all rights reserved 2004 - www.planetoftheamps.com