The UK is Big on Mini Amps.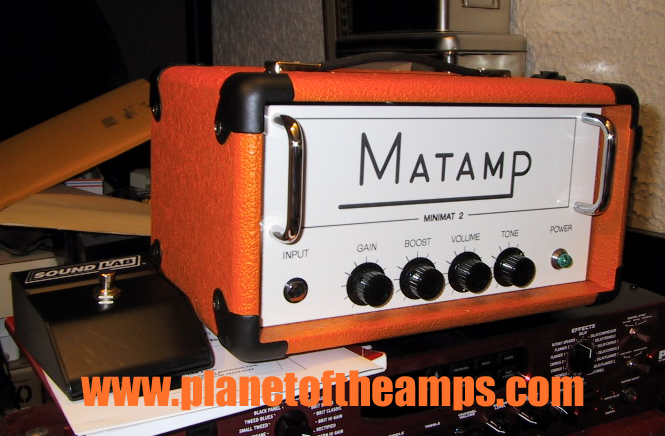 When Matamp USA ceased production with the UK in 2005, Matamp UK started building mini amplifiers.
In 2007 Dave Green completed the upgrade version, "Mini Mat 2" before he too parted ways with
the little shop in Huddersfield.
MINI MAT FEATURES
4 Watt
1 6V6
2 ECC83
Foot Switchable Boost
Power Attenuator
&
Village Promise.
$660 + Customs, Duty & Shipping
all rights reserved 1994 - www.planetoftheamps.com - west productions ltd.