GEORGE RICE - MATAMP NEC " New England Classic"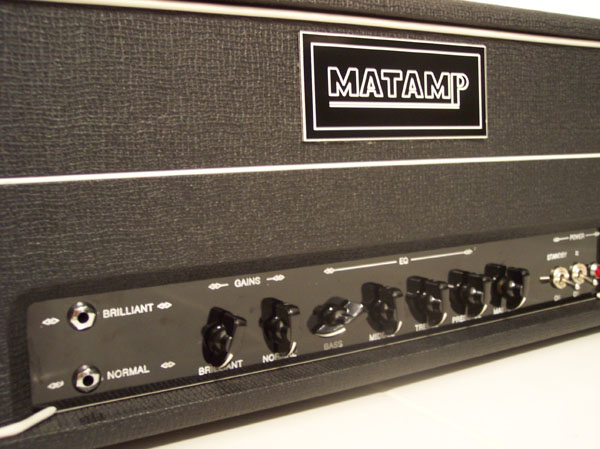 The black basketweave was abundant in the era of 1997-2004 for MATAMP UK.
A very HIWATT looking Matamp unit is what George Rice traded in his blown 200watt unit for.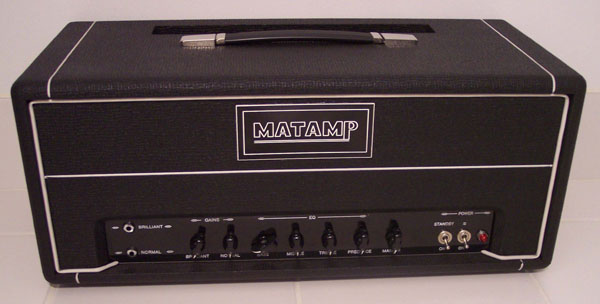 The Amp Sleeve was probably some of the finest work from Huddersfield 1993-2005 Era.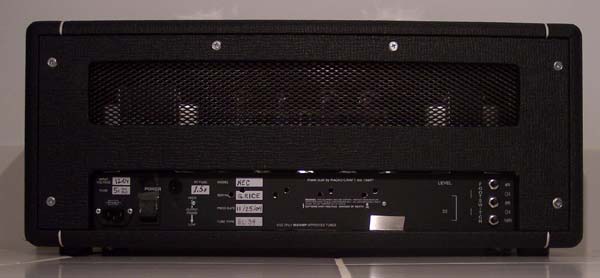 This chassis was a universal Huddersfield UK chassis that was being seen used by Ashdown, Matamp,
and these HIWATT'sh looking NEC units.
Unlike HIWATT these units have a overdrive similar to the MATAMP, USA 2003-04
built version called a GTO, except smoother mids and much more range from the EQ.
Great unit with a very functional EQ !
This is one of 2 ever imported into the USA.
---
all rights reserved - www.planetoftheamps.com