ORANGE Voice Of The World 8x10 [ 1999 MADE IN UK ERA ]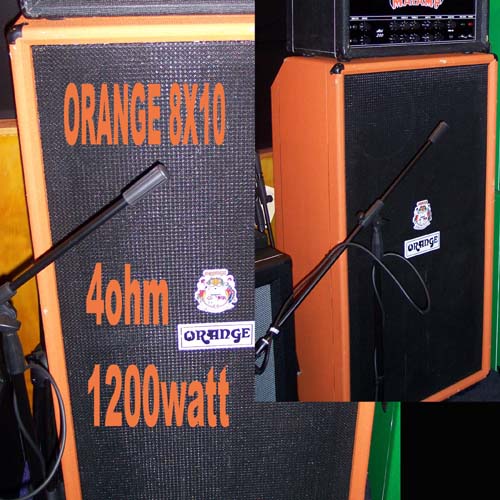 Identical to the Basic SVT style 8-10 cabinet with low wattage Celestion speakers.
When this import arrived it wreeked of cat, and 4 of the speakers were not hooked up.
After a complete cleanse, and wire job with a worthy gauge, the cab sounded nice.
They are a rare find, and are like shipping a casket.