ORANGE PIC ONLY RE-Issue released in 2008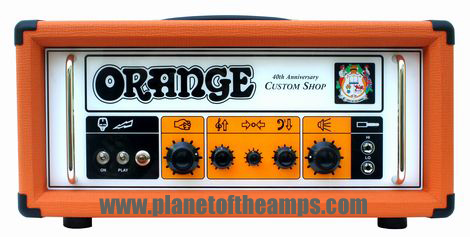 Another Masterpiece from ORANGE Amplification of England this 2008.
The 40th Anniversary Amp Unit.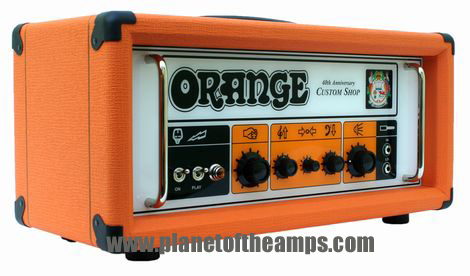 The Infamous "PIC ONLY" 5 Knob Unit recreated in Modern Fashion.
Stand by has been added in the new version, and the inputs and toggles are
on the opposite sides as the original version that did it's debut in 1974.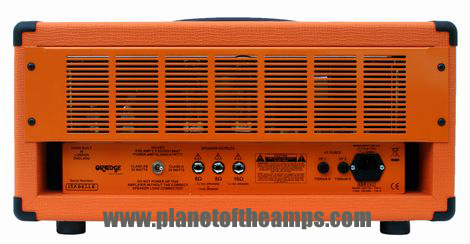 In 1968 The Orange Amps actually said ORANGE Matamp.

The "Picture Only" Reverse Plex Panel appeared first in 1974,
after Mat Mathias & Orange created new terms on the build and front panel display.

This was a short era, for ORANGE as it went from ORANGE London 1974-75,
[Made by COOPER - MATHIAS LTD for OMEC]
then bloomed late in 1975 into ORANGE Voice of the World.

Although ORANGE Matamp started in 1968,
2014 would be the actual 40th Anniversary for this model.
A great choice in a re-issue Anniversary Unit, because the original
PIC ONLY [1974-1976 ] ORANGE Amps are very sought after.
ORANGE has always continued to strive for quality and professional products.
One of Englands finest collectable amp units into the Millenium.
all rights reserved 1999 - www.planetoftheamps.com