ORANGE Blaster Combo from 1998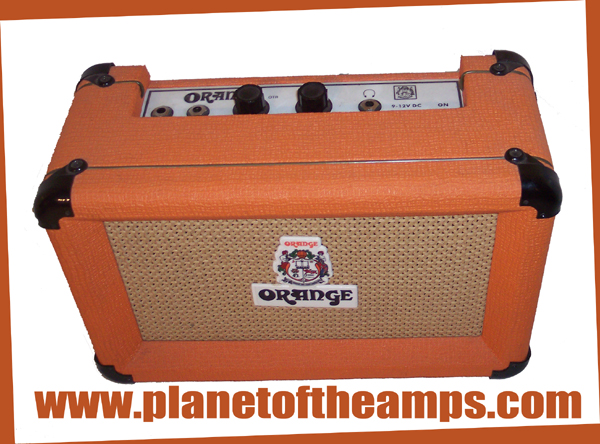 These little super low wattage 2-4" speaker combos are KaRaZy !
Tone and Volume Control, 2 inputs and 1 headphone jack.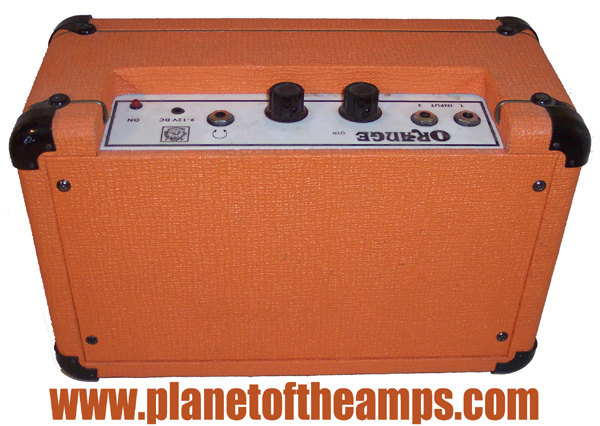 DC Powered or possible UK Style 9VOLT BOX battery. Not like our USA 9-Volt.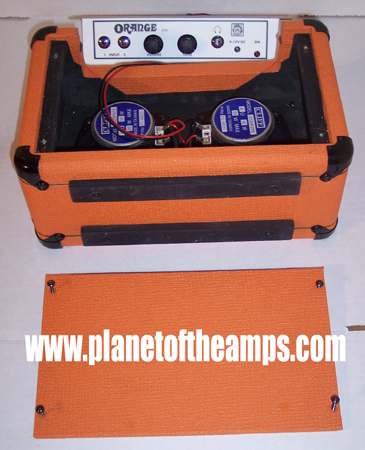 Simple little bugger, enough to squak a little jam in your Hotel Room.
The 4" Cliff Speakers can go loud enough to make your neighbor
call the front desk. They are buzzy farty, and something that in reviews
is always pointed out..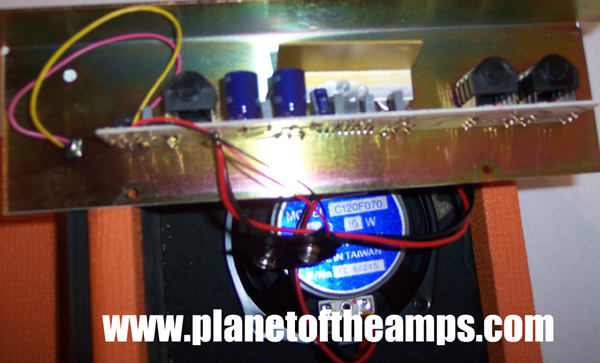 The mini 1/2 Watt Component PC Board suits this unit just fine.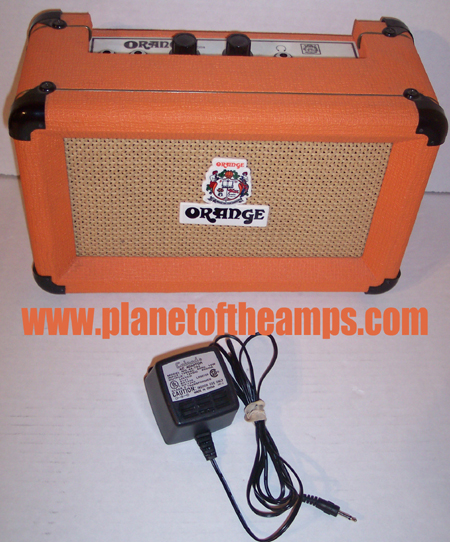 With Wall Wart DC Power it is a fun little amp and collectors item.
No quality sound or tones, so don't expect it to match up even with
the Korean Crush line Orange Voice of the World has out now.
About 20 of these units were made in the MATAMP Huddersfied England
for ORANGE in 1998-1999.
all rights reserved 2004 - www.planetoftheamps.com