PEAVEY VTM 60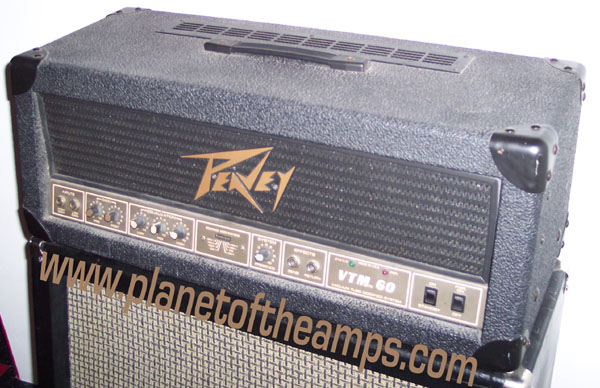 PEAVEY VTM 60 - Late 80's Early 90's Amplification.
2 - 6L6 Ultra Tube Distortion mounted on a Hartley Peavey Heavy Duty Chassis as always.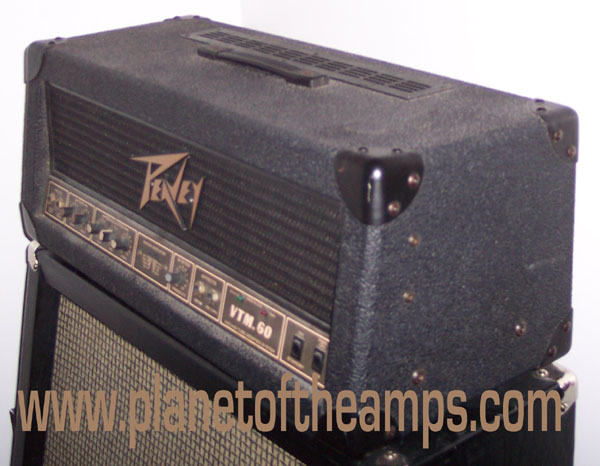 Marshall tones better than Marshall during this period. These units scream with awesome full
bottom end and range. Early SOUNDGARDEN Riffage was made through these units.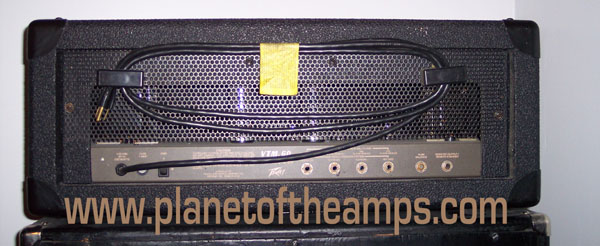 Very functional back of chassis, made to last for a very long time. These amps are die hards
and are one of the 3 best kept secrets in the amp industry for guitar players on budgets.
1. SUNN BETA $250-500 dollar range
2. SOVTEC MIG100 $300-600 dollar range
3. PEAVEY VTM 60 $200-450 dollar range

all rights reserved - www.planetoftheamps.com