PLUSH 120 WATT AMPLIFIER
PLUSH SOUND Incorporated, New York, NEW YORK - USA
PLUSH P1000S w/ SLAVE MULTIPLEX
Serial No. G10117
PLUSH 2x15 Vertical Cabinet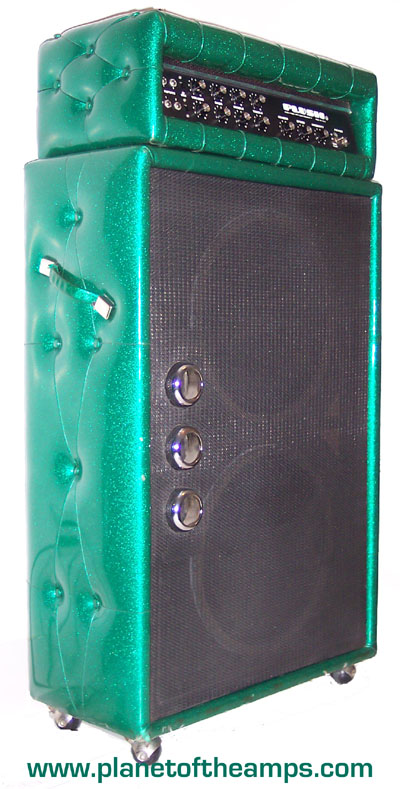 The Green Sparkle Diamond Tuck Amp and Cab from New York, 1972.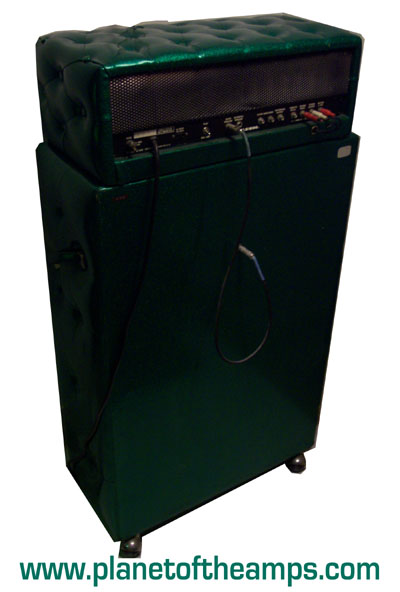 Clean back panel with 1 jack.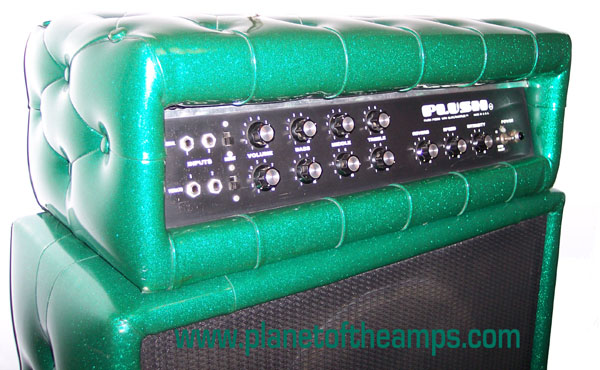 2 NORMAL Inputs HI and LO, 2 TREMELO Inputs HI and LO.
VOLUME, BASS, MIDDLE, TREBLE, REVERB, SPEED, DENSITY !
THis Amp begs the Les Paul to play Mancini Riffs.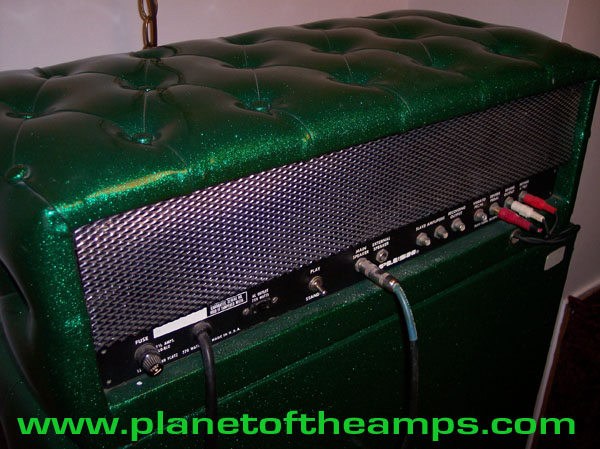 Simple Chassis back, with Slave Options and Record Out from RCA jacks !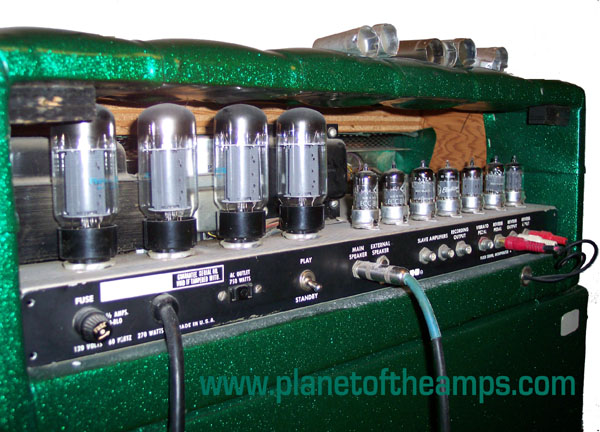 PHILLIPS 6L6 and a buffet of pre amp tubes, Telefunken, Matsushita, GE Electronic, TRIAD.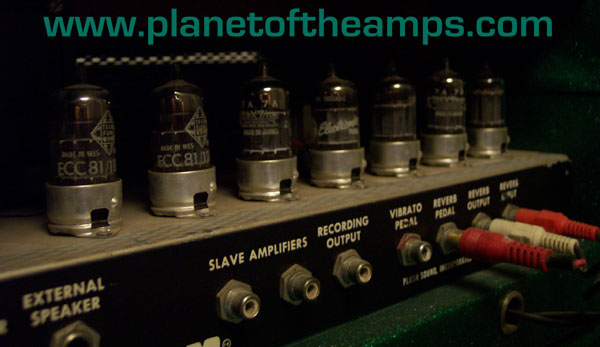 Groovy in many ways, Plush in every way.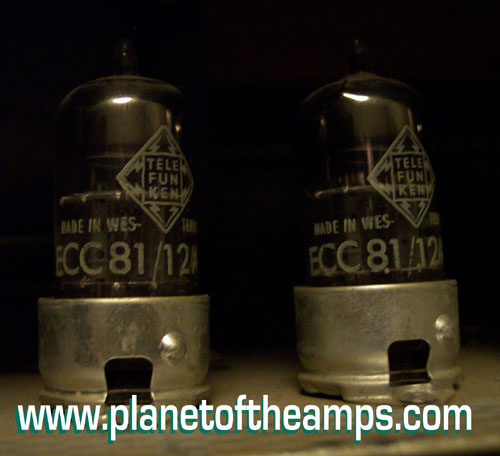 TELE FUNK EN Funky !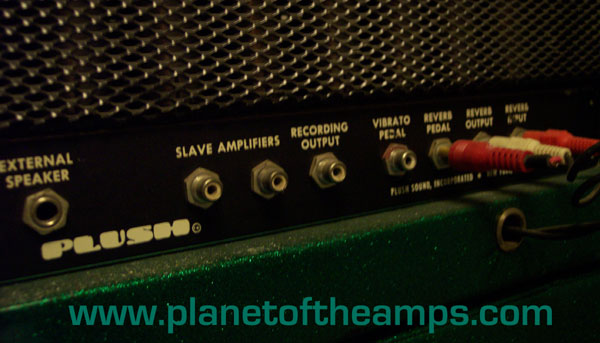 Jeff Beck bellowed a unit like this on Blow by Blow.
There are some live shots of him
somewhere in our archives, playing what looks like a blue sparkle version of this.
POTA will post them when avail.
Great amplifiers, that had a short life in production 1970-1974.
Probably more true grit than Kustom, which was the source of PLUSH's design.
Super high quality jacks, wiring, components and assembly makes most of
these PLUSH units a SLEEPER and a Real Find. Wreeking of swank Vegas
lounge, this amp sounds great for guitar and bass. Huge warm and of era.
Pink Floyd Tremelo wierdness clips from the speakers and fades your
mind into another dimension of sound.

Bright , Deep and Huge.


Add a Green Sparkle Drum kit, and You Will Go Far Kid.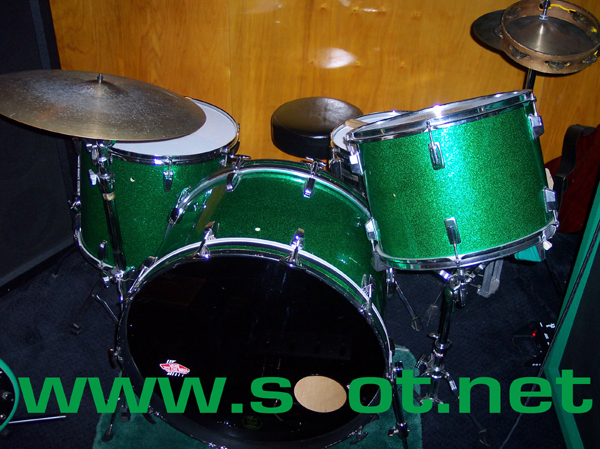 all rights reserved since the registration of the domain - www.planetoftheamps.com