PURPLE AMP by ELECTRIC AMP, USA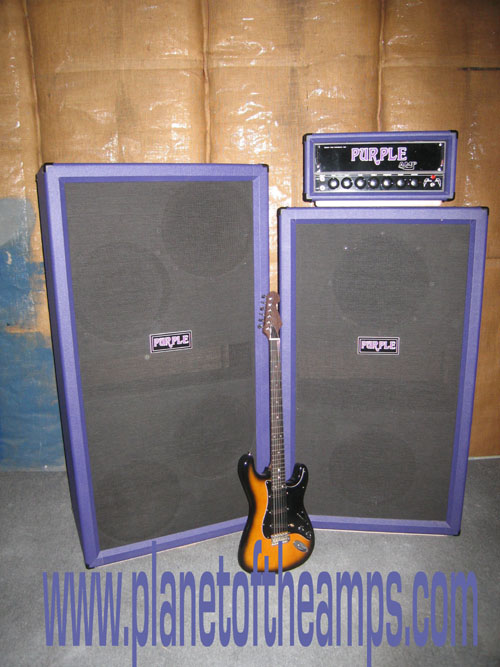 The 4x15 Folded Horn Cabinet and the 4x15 Dual Angle "DA" Cabinet
by ELECTRIC AMP, USA.
The DA CAB Features 2 15" speakers facing each other in the center.
One mounted down and the other face up. This kind of design has not been seen since 1972.
Pro Audio recipes at ELECTRIC AMP, USA cook up the audio appetite!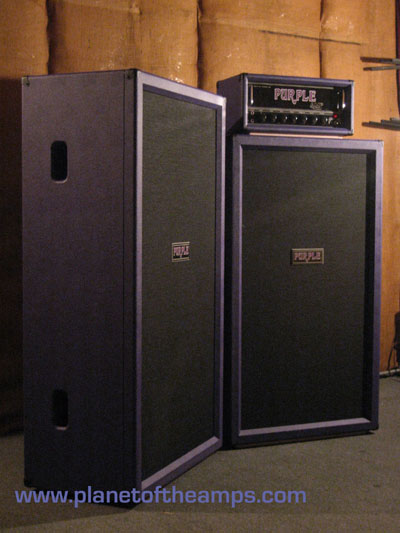 A warehouse of TONE projects from these cabs powered by the
EA-USA KT100 Master Volume UNIT !
These two towers reside in NEW YORK with another KT100
MV UNIT.
More details on PURPLE Amp can be found at:
www.purpleamps.com

all rights reserved - www.planetoftheamps.com