RED Amp - ELECTRIC AMP INNOVATIONS, USA
"Amp Tea Party"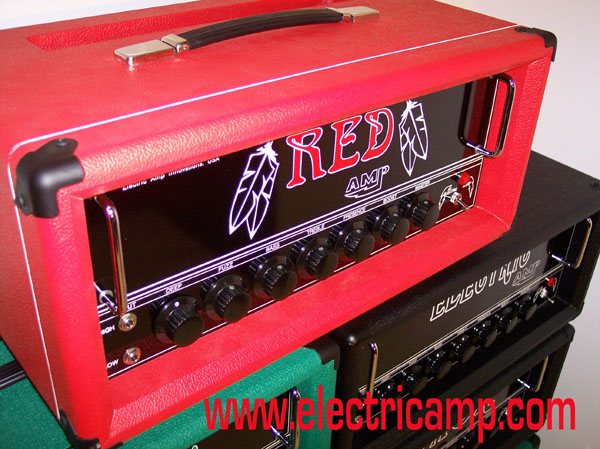 RED Amp by ELECTRIC Amp, USA
This is a TRUE Custom RED Amp. The alternate font, with feathers engraved for Hunter inTexas.
This unit has a matching logo RED badge 4x12 that permits this monster EL34 Unit to bark mondo sound signals.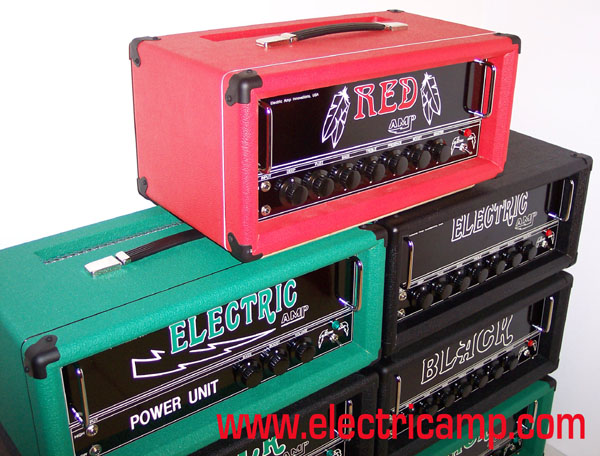 Hunter desired that SLEEP Jerusalem tone, and EA-USA Master Volume unit with EL34's was conjured.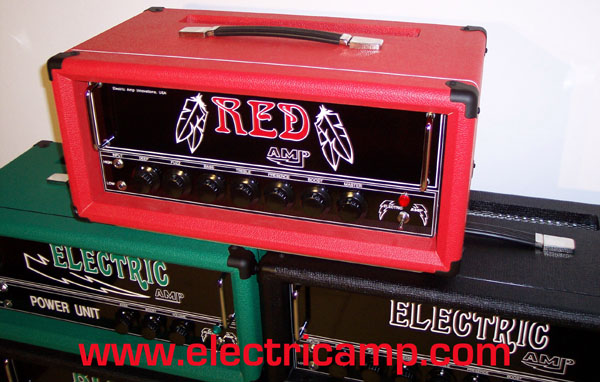 Custom Amplification
Listen to your Elders Tone !
RED Amp - Another TM Logo from the USA !
all rights reserved - www.planetoftheamps.com