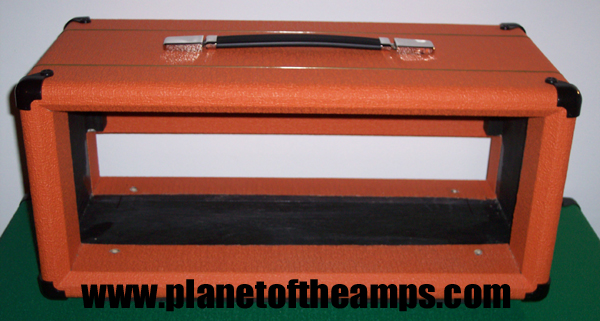 ELECTRIC AMP, USA Replacement Amp Sleeve for 1968-1974 ORANGE Matamp,
MATAMP GT's and ORANGE Voice Of The World 1968-1994.
EA-USA makes the replacement sleeves out of BIRCH PLY.
The originals from the UK had birch and particle press board.
Later in the 90's the UK sleeves were all press board.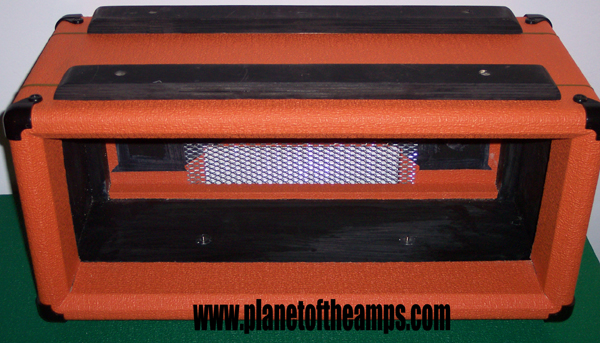 These units had black plywood skis on the bottom.
The chassis fits nice and secure with this mount.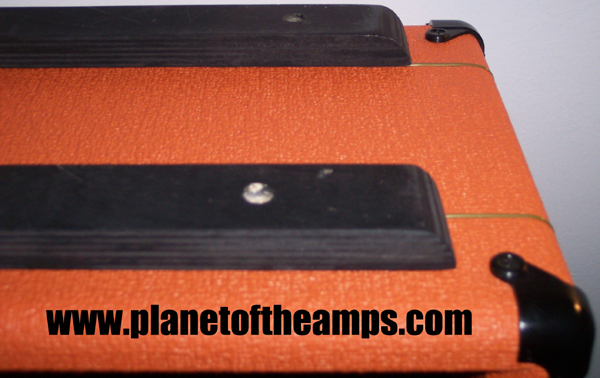 Plywood is cool for the authentic match up, but EA-USA uses Maple for their own sleeves.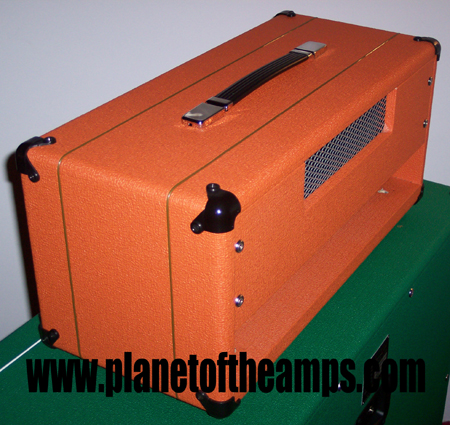 The wood backs look so clean, reduce heat, and are easy for tube service.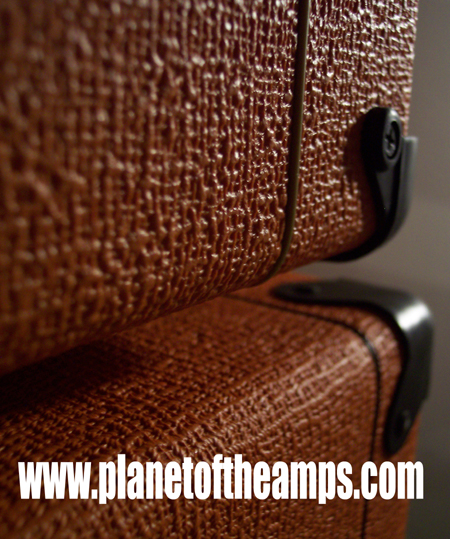 Here is a side by side look at the EA-USA Orange Vinyde [TOP]
Compared to the ORANGE Basketweave on a 2007 AD200.
The hue of the vinyde is the same, except the pattern is different.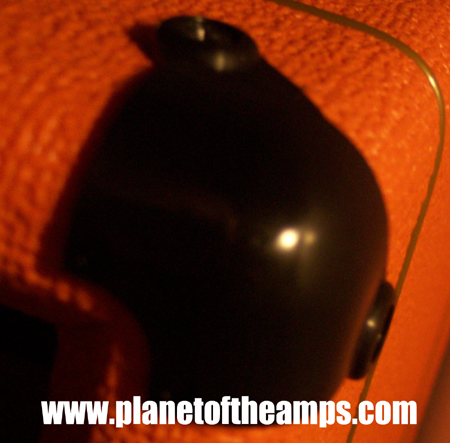 The Plastic Corners are used on the EA-Replacement sleeve of this era.
This was the corner used from 1968-1999 by Matamp and Orange.
VOX still uses this corner. Everyone else in the industry has gone metal.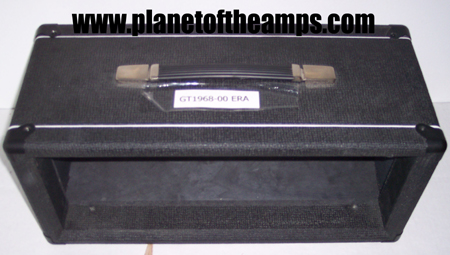 The 1968 Era with Wood Back version was used until 1974.
This re-issue version has metal corners.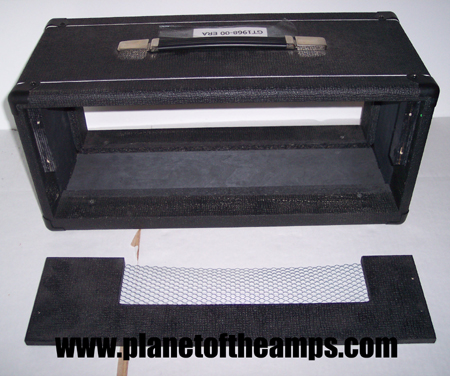 The back panel of most of these amps when you find them is missing.
This was a tradional look until the louvered metal versions came out in 1974.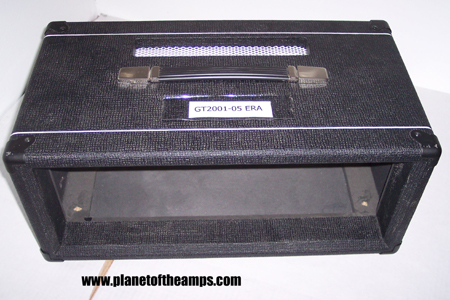 The 2001 Era from MATAMP was bigger in dimension front to back.
It had no back, because at this era MATAMP UK was using Ashdown
Amp chassis to make the amps and they had a funky metal back that
was held on by the longest threaded bolts in the industry.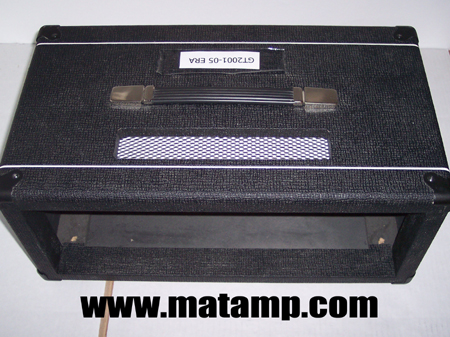 The Metal back on the GT2001 Era were connected to the amp already.
From 2001 to 2005 Matamp had 3 other Versions of this same sleeve
that the back was different on each time. The 1224 and smaller watt
units always have this type to fit the Ashdown chassis used by Matamp UK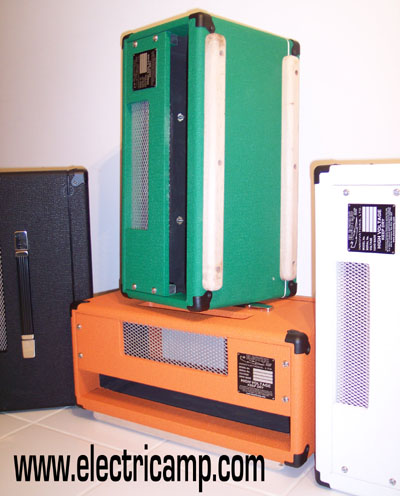 The Electric Amp Sleeve is made from BIRCH and has
the old school 60's - mid 1970's wood back with screen.
The vents are huge, and the bottom features solid maple skis.
And if you have ever seen the lugs they use for their amps to mount in these,
you know it is Heavy Duty and MONDO Secure.

If you need an amp sleeve check out ELECTRIC AMP, USA's Pro Shop.

all rights reserved 2004 - www.planetoftheamps.com