ELECTRIC AMP, USA Reverse Plexi Front Panel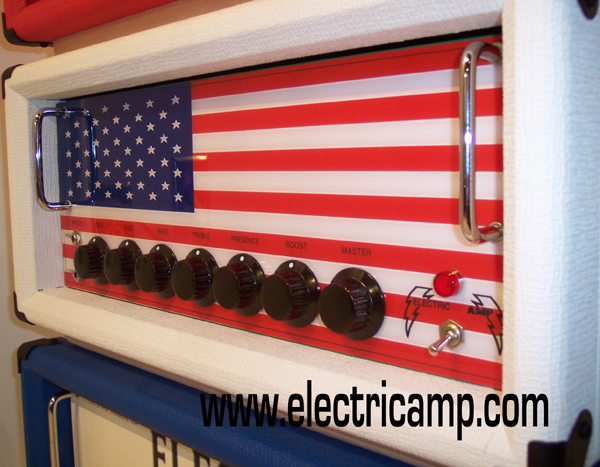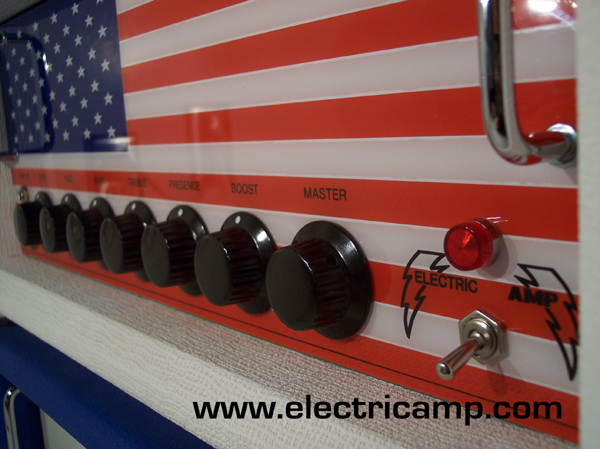 The text and the flag are actually applied from the back side of the clear plex panel.
EA-USA was under "testing" prodedure for heat, and the effect on the plex when these photos were taken.
If positive results , this will be a new option from EA-USA.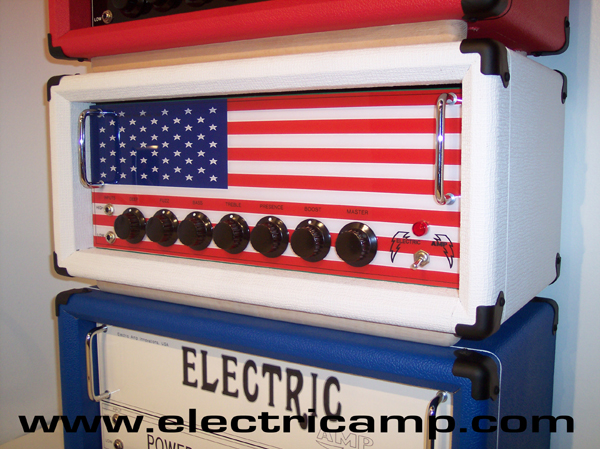 Cosmetically just as outstanding as the sound they create !