SUNN BETA LEAD - DIGITAL C-MOS TECHNOLOGY - MADE IN USA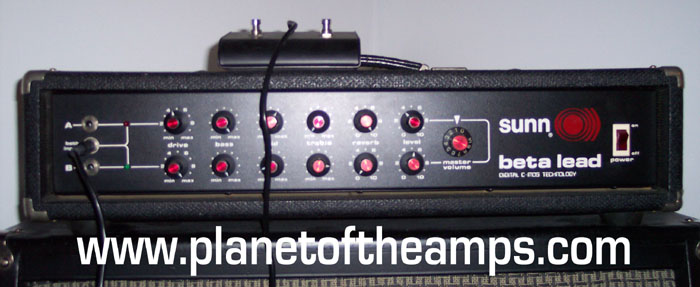 RANDY HOLDEN, TED NUGENT, BUZZ OSBOURNE of the MELVINS used these MONDO VOLUME MACHINES.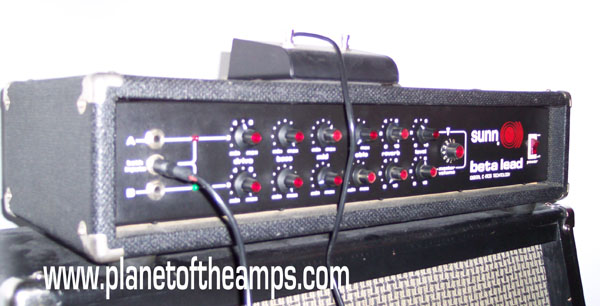 In the 70s and 80's this reliable rigs BLASTED Tones !
Still to this day the SUNN Beta Units are incredible to play through.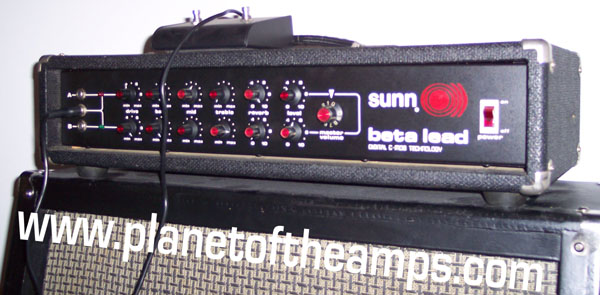 2 Channels of seperate EQ'd Volume Crushing Tones. Seperate channel switch, or combined
blended channels are attained with the double foot switch box.


Sturdy construction with super quality Switchcraft jacks which make for a life time of good connections.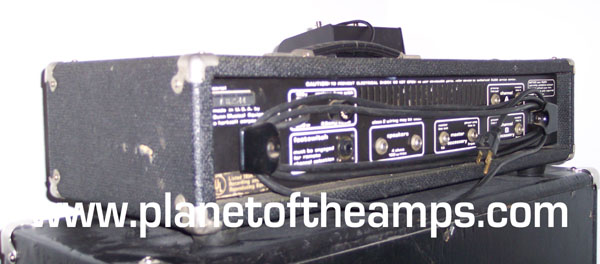 Typically these units are pretty dank and crusty. This one is in exceptional good working order
and a stink free clean cosmetic appearance still.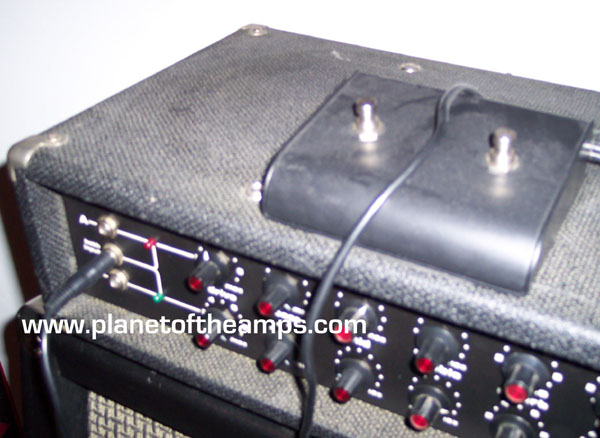 A nice skinny heavy amp that is authentic of a serious era of working bands. Seen in the back of the
local church or school room collecting dust often until a guitar player comes along and unveils the secret
to their own ears.
You used to see these puppy's on eBay for $300 all the time. Now they are getting more rare, as
folks are using them again.
THE SUNN BETA Series Units maintains a lot of respect even amoung the die-hard Tube Hounds.
SUNN Concert, SUNN Beta Bass, and SUNN Coliseum units are all amps to keep your eyes and ears open for.

Live or recording in the studio, they are awesome tones to capture. What a great space saver
amp to keep in the tour van that won't bend your wallet backward.

all right reserved - www.planetoftheamps.com