WITCHCRAFT Live at The Beta Bar, Tallahassee Florida October 30, 2007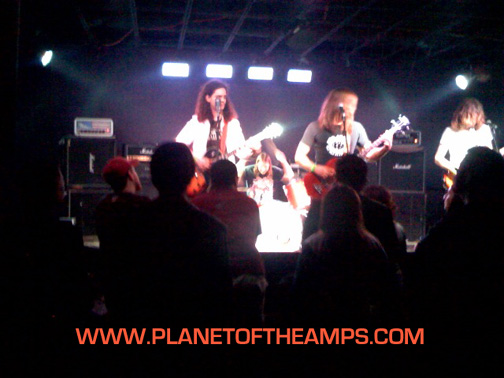 Witchcraft from SWEDEN is a favorite of the crew at ELECTRIC AMP, USA.
Solid riffage, pure tone and great arrangement performed with grace.
Witchcraft is reminiscent of the earliest of Black Sabbath riffage.
Magnus experiencing the Electric Amp, USA KT88 Master Volume Unit.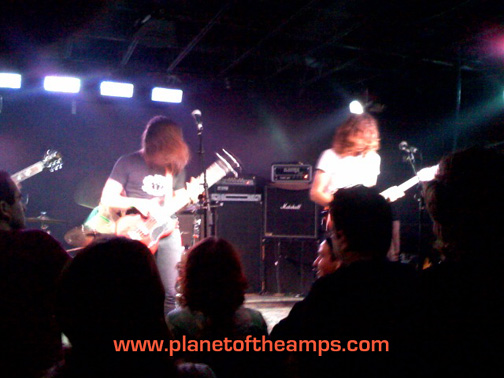 Witchcraft with ELECTRIC AMP, USA Power Unit KT88 driving the rhythm section.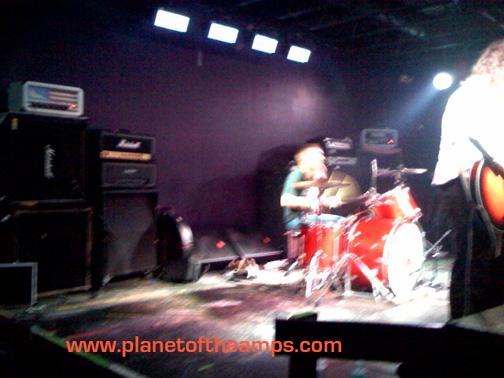 ELECTRIC AMP, USA Master Volume Unit and Power Unit glowing KT88's
with Witchcraft Tone.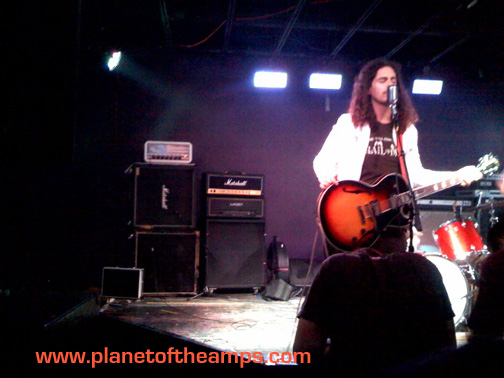 Magnus with his new Gibson plugged into the monster ELECTRIC AMP.
A super thrill to have an indy band from Sweden tour the USA.
Listen to Witchcraft !
1. Witchcraft - Witchcraft
2. Witchcraft - Firewood
3. Witchcraft - Alchemy
All three releases available on CD from www.stonerrock.com


all rights reserved - www.planetoftheamps.com